Product Description
Replacement Defibtech Lifeline 5 Year Battery
Included in this pacakge:
1 - AED Battery (5 year shelf life)
1 - 9V Battery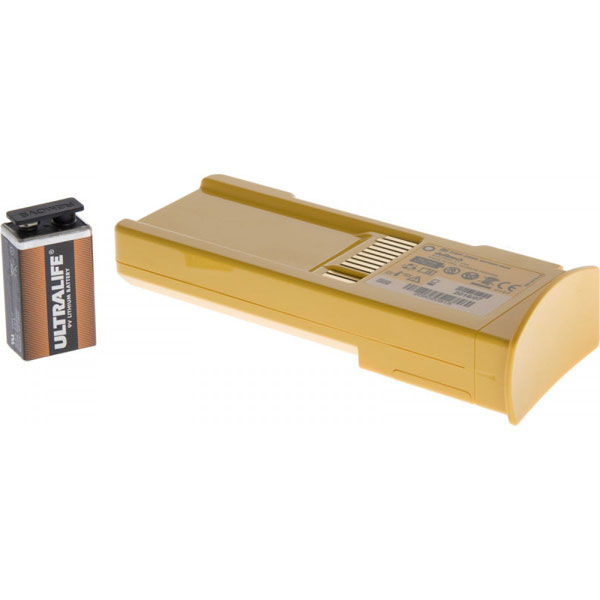 The Defibtech Lifeline AED uses a model specific Lithium-Manganese Dioxide battery. These batteries are non-rechargable & disposable (recyclable where accepted). Each new Defibtech Lifeline AED package is provided with a 5 year battery directly from the manufacturer unless otherwise specified.
The standard DCF-200 battery has a stand-by shelf life of 5 years or has a listed operating capability of 125 shocks or 8 hours of continuous operation**
Although the Defibtech Lifeline AED is designed to provide the user with both an audible and visual warning when a battery is at a crucially low level it is important that regularly scheduled checks are performed to ensure the battery is well within its operating capabilities. Unfortunately the AED battery is the most commonly overlooked depreciating item which leads to ultimate failure or inability to function at a critical in-need time.
**Typical, with new battery at 25°C
Product Videos
Custom Field
Product Reviews