Product Description
Philips adult SMART Pads Cartridge
NOTICE: A recall has been issued for this product(Philips M5071A & M5072A). Philips is working on a recall program that should be initiated in late 2022. In the meantime Philips recommends that you continue using your pads/device.
Recall information:
Replacement program form:
Use the following link to complete an online form. This will allow Philips to ship a set (1) of free replacement pads per AED device registered, once available:
English: https://forms.office.com/r/0gMym9zmD7`
French: https://forms.office.com/r/zibBPdaATN
Philips adult SMART Pads Cartridge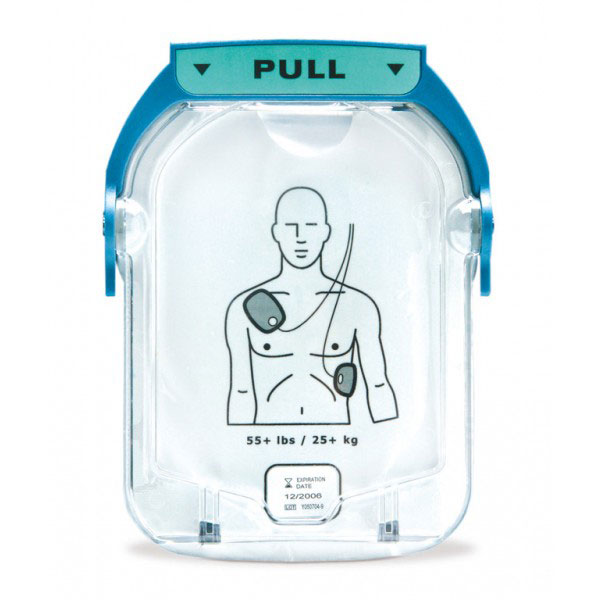 HeartStart Adult SMART Pads are appropriate for cardiac arrest victims weighing 55 pounds (25 kg) or more.
Due to the need for adhesive backing, defibrillation pads are a one time use item and should be replacement IMMEDIATELY after any use or prior to the expiry date which is listed on the package.
This item is compatible with the following Philips AED models:
Home (Model # M5068A)
OnSite (Model # M5066A)


Product Videos
Custom Field
Product Reviews