Product Description
Philips Infant/Child SMART Pads Cartridge
Included in this package:
1 - Philips Infant/Child SMART Pads Cartridge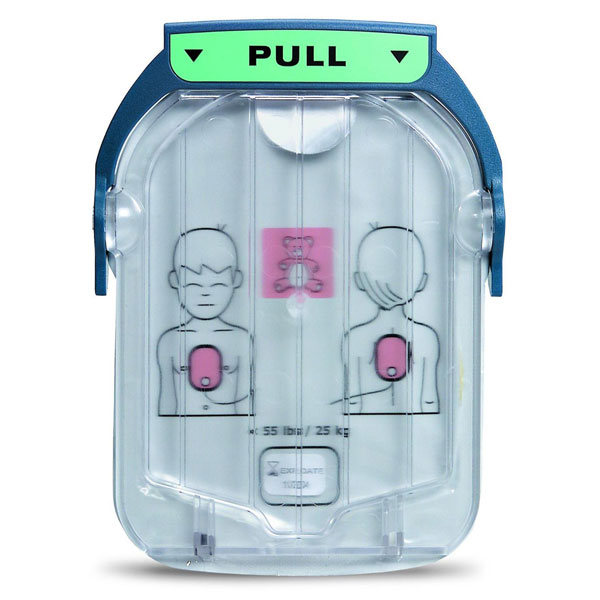 Children under 8 years of age or weighing less than 55 pounds (25 kg), including infants, should be treated using HeartStart Infant/Child SMART Pads, if available. These pads instruct the defibrillator to provide voice instructions appropriate for a pediatric patient, and to reduce the energy of its shock from 150 to 50 Joules (J), a more appropriate dosage. The Infant/Child Pads cartridge is marked with an indication of patient weight and with a teddy bear icon for easy identification.
Due to the need for adhesive backing, defibrillation pads are a one time use item and should be replacement IMMEDIATELY after any use or prior to the expiry date which is listed on the package.
This item is compatible with the following Philips AED models:
Home (Model # M5068A)
OnSite (Model # M5066A)


Product Videos
Custom Field
Product Reviews