Product Description
Philips Surface Mounted Cabinet
Included in this package:
1 - Philips Surface Mounted Cabinet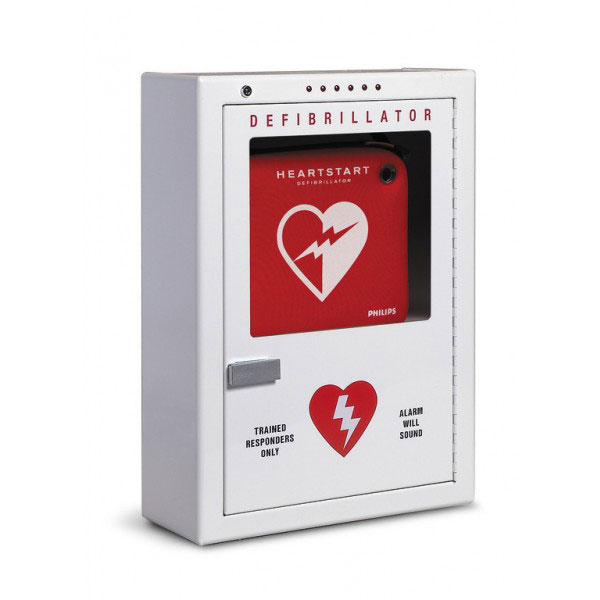 To help mobilize an emergency medical response or deter AED theft, Philips offers three different battery-operated, alarmed wall cabinets. The basic cabinet has a simple audible alarm.
Also available are two premium cabinets: a wall surface mounted cabinet and a semi-recessed cabinet that is inserted into a wall cut-out for a less obtrusive look. The premium cabinets feature combination audible and flashing light alarms. They are made of sturdy heavygauge steel, and are large enough to accommodate additional medical supplies, such as oxygen. You can also connect the premium cabinets' alarms to your internal security system so that a more coordinated emergency response can be mobilized centrally.
Dimensions:
16˝ (41 cm) w, 22.5˝ (57 cm) h, 6˝ (15 cm) d
Product Videos
Custom Field
Product Reviews