Product Description
Philips OnSite Training AED
Included in this package:
1 - Philips OnSite Training AED
1 - Reusable Adult Training Pads Cartridge
1 - Nylong Carrying Case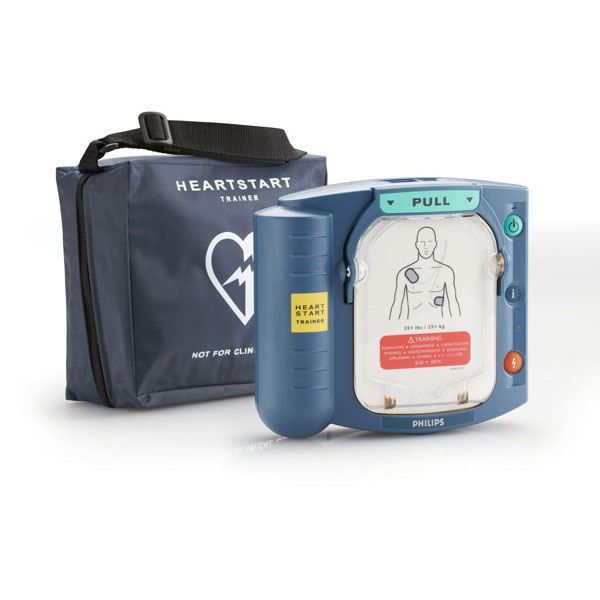 For training many responders simultaneously, the Philips HeartStart Trainer is a flexible and economical solution. The HeartStart Trainer helps your responders learn to use the OnSite Defibrillator. With voice instructions matching those of the OnSite Defibrillator and eight preconfigured scenarios, the Trainer simulates how the defibrillator would operate during real-life situations the responders might encounter.
The HeartStart Trainer comes with a nylon carrying case, one reusable Adult Training Pads Cartridge (M5073A) and one External Manikin Adapter. Optional accessories include the Internal Manikin Adapter (M5088A) for use on selected manikins, the External Manikin Adapter 10-pack (M5089A) for use on all manikins, the Adult Pad Placement Guide (M5090A), and the Infant/Child Training Pads Cartridge (M5074A).
Product Videos
Custom Field
Product Reviews